Health, wellness and life coach / mental health professional Alesah "Ms. Lee" Richardson of Memorable Moments by Lee, LLC provides various support services for various individuals that strive to improve their overall well-being and quality of life. Ms. Lee's methods are authentic and has produced amazing results from her clients! Here are a few testimonials from just some of Ms. Lee's satisfied customers.
HERE IS ANOTHER GREAT TESTIMONIAL

Where do I begin? There is so much to say about this amazing woman named Alesah, but I will start at thoughtful, kind, patient, compassionate. I have the privilege of having her as my mentor, faithfully, for almost two (2) years now and it's been a gift. I had a list of mentors to chose from and something in me connected to her. I trusted my intuition and I was right. She has helped me through some of the most challenging times in my life. She knows when to listen because there were times when that was all I needed because my focus was unclear. Along life's journey, you need someone to be there and she is that person. I'm so thankful. She is a wonderful addition to my life. - A Client

Hi Alesah, Thank you for creating the 14 Day Self-Love Challenge. I am so happy I decided to participate in and commit to the 2 week exercise. Not only did I enjoy the journal prompts and daily actions, I also enjoyed the relatable videos, they were like talking with an old friend. As a copywriter, I write commercial content for companies everyday but I never have time to write for myself. The 14 Day Self-Love Challenge served as the launchpad for my recent journal and I am grateful for the clarity the experience provided. I found days 6, 9, 12 and 13 to be the most beneficial. Keep creating quality content! - H. Rivers
INDEED INDEED

CONTACT MS. LEE OF MEMORABLE MOMENTS BY LEE AT
MemorableMomentsByLee@Gmail.com
Follow Memorable Moments by Lee on IG at
https://www.instagram.com/alesahr.islee/?fbclid=IwAR3wZbiiske8FauxMbhApG_MpgXS0KRV3o0V5i6BrE3G_rQ7eEIzx_AbdHw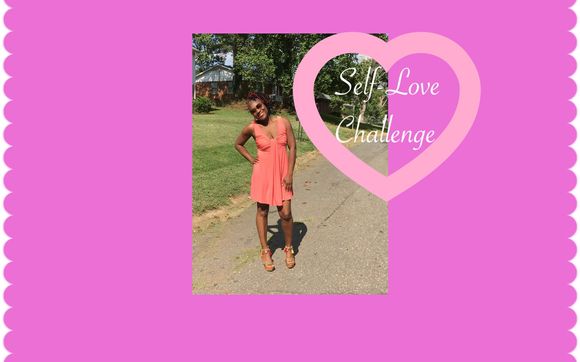 FOLLOW MEMORABLE MOMENTS BY LEE ON EVENTBRITE for information on NEXT MONTH'S SELF LOVE CHALLENGE

https://www.eventbrite.com/o/memorable-moments-by-lee-14774530796
___________________________________________
__________________________________________
__________________________
If you're PETTY and you know THEN your CLOTHES should surely SHOW IT!!
Check out the latest apparel from P.M.S. (Petty Meme Syndrome) below.
http://www.PettyMemeSyndrome.com
"We sell Petty Apparel because some are born petty, others grow into it or they were provoked into this lifestyle.
Let us say what you always wanted to say."
- Petty Meme Syndrome
http://www.PettyMemeSyndrome.com
_________________________________